Golrang Pharmaceutical Investment Company (GPI) hosted a VIP stall at the 7th international Iran Pharma Exhibition, showcasing its twelve subsidiary companies and newest pharmaceutical achievements.
The 7th International Exhibition of Pharmaceuticals and Related Industries (Iran Pharma) is held on October 10-12, 2022, in Imam Khomeini Grand Mosque, reports GPI's public relations (PR) unit.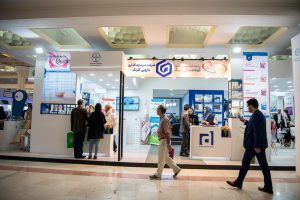 The VIP stall of GPI presented the achievements of the subsidiary companies of Golrang Pharmaceutical Holding in pharmaceuticals, Active Pharmaceutical Ingredients (APIs), end products, and pharmaceutical, herbal, and food supplements.
Dr. Fatemi Amin, Minister of Industries, Mines, and Trade, inspected the achievements of the twelve subsidiary companies of GPC on the first day of the expo.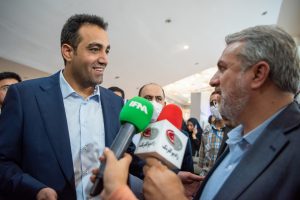 The expo is supposed to unveil sever products treating diabetes, the common cold, anemia, and cancer in the presence of authorities.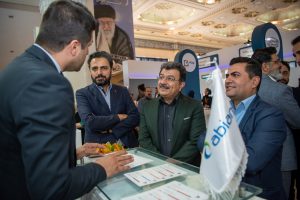 GPI's VIP stall hosts Faran Shimi Pharmaceutical, Faran Pharmed, Abyan Darou, Pharmed Salamat, Soroush Mana Pharmed, Arian Salamat  Sina, Hasti Behin Pharmed, Pajohesh Gostara Taghzyeh Asan, Hasti Aria Shimi, Varian Pharmed, Salamat Pakhsh Hasti, and Abyan Pharmed companies.
GPI subsidiaries thrived on producing 35 APIs, 70 pharmaceutical end products, and 85 complementary medications.