Varian Pharmed, a knowledge-based company, is about to introduce a new product named Three-Month Slow-Release Triptorelin Pamoate to Iran's pharmaceutical market. This pharmaceutical product can be applied for treating prostate cancer, premature puberty in children, uterine diseases, and some cases of breast cancer.
The Public Relations of Golrang Pharmaceutical Investment Company quoted Mohammadtaghi Fathi, the Managing Director of Varian Pharmed as saying, this company had previously introduced triptorelin acetate, leuprolide acetate, and octreotide acetate as a one-month slow-release injectable product.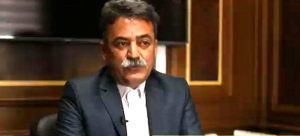 He stated that the production technology of these products, which is based on in situ forming gels (formed at the injection site), was localized in Iran after years of academic studies and experiments.
He pointed out that in situ forming systems consist of two separate syringes, one containing the active ingredient of the product and the other containing a biocompatible and biodegradable polymer carrier (absorbed by the body). "The two syringes are connected before injection, and the reciprocating movements of the plunger thoroughly mix the medicine with the carrier. When this system is injected into the body, it turns into a semi-solid depot and traps the drug inside in the vicinity of interstitial fluid (intercellular fluid). Since this semi-solid capsule slowly provides the medicine needed by the patient on consecutive days, the patient does not need frequent or everyday injections. While the medicine is slowly released, the capsule is gradually absorbed by the body because it is made of biocompatible polymers. As a result, there is no need to remove it from the body," he reiterated.
Mr. Fathi went on to say, "It is noteworthy that the knowledge of Iranian young specialists in polymers and pharmaceuticals was the key to the localization of this technology. This achievement has not only liberated Iran from the import of slow-release products but also turned this country into an exporter of such products."
He added that this technology, which is monopolized by the US and Iran and has been reported successful in treating many diseases with the minimum side effects, can be currently used for producing one-month, three-month, and six-month slow-release drugs. "One of the main features of these systems is that they maintain the stability of the drug during its shelf life because the drug is kept in a separate syringe away from other ingredients. Other features include very small injection volume (less than 0.3 ml), easy injection (needle #20 with a length of 1.2 inches), and very high safety," Mr. Fathi said.
As one of the subsidiaries of Golrang Pharmaceutical Group, Varian Pharmed is also the sole producer of Vario-Mitexan (Mesna) in Iran; this injectable drug is used for preventing hemorrhagic cystitis in patients under medication with ifosfamide and cyclophosphamide.
As stated by the Managing Director of this company, injectable zoledronic acid (for treating osteoporosis and cancer-related bone diseases) and diabetic pills are among the special products of this company.